August 17th, 2020
Comments off
With HGV & any fuel theft in the UK a never ending pest, we have seen many media reports and thought we could highlight some hot spots!
Fuel thefts from vehicles across Thanet – Feb 28 – 2 HGV were targeted on the A229 – Monkton / Minster Services 2 HGV's Diesel Theft

Fuel was reported stolen from two more lorries at about 2.45am on Tuesday 3 March on the coastbound carriageway of the A229 outside Ramsgate.

Newark / Worksop 750 ltr of stolen diesel

Basingstoke / Feb 21 a total of 700 ltr of Diesel
Trio admit stealing diesel from lorry after police spotted van in Swaffham lay-by

Three teenagers siphoned 165 litres of diesel from a lorry while the driver slept in the cab.

But police officers who had a hunch about their Transit van parked in a lay-by on the A47 at Swaffham caught them as they made off.

At Lynn Magistrates' Court on Thursday, 18-year-old Bradley Hopkins, of Castle Acre Road, Swaffham, and two 17-year-olds, who cannot be named for legal reasons, each admitted theft of diesel worth £163.71 and going equipped for theft.

One of the trio was fined £150 for the theft and £50 for going equipped. He was also ordered to pay £55 compensation (a third of the diesel cost) to the lorry owner, £85 costs and a £32 victim surcharge!
?? ??????

Simple Protection of HGV Fuel Tanks With Anti #Siphon Or #Diesel Tank Alarm could save this hassle!!
Contact aide automotive on 0115 8456471 or info@aideautomotive.com
Our product range – Brake Testers – Trailer Testers – EBS/ABS Sensor Tester – Diagnostic Tools – Midtronics Battery Testers – Anti Siphon Devices – ISOCheck – Trailer Locks – Auto Braking Reversing System – HGV Diesel Tank Alarms – Plus More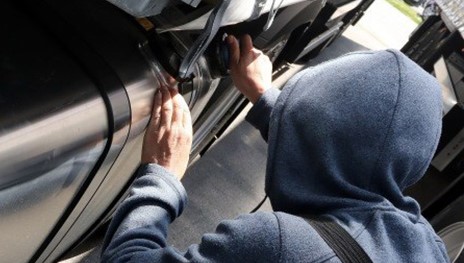 Categories:
Automotive Tools and Accessories
Diesel Theft, DVSA, Fuel Alarm, Fuel Theft, FuelDefend, HGV, Neck It, Police, Sender Unit, stolen, TankGuard, Tiss, Truck Protect, TruckSecure