October 19th, 2021
Comments off
NEW ULTRA Plus the premium anti-siphon device for the worlds Commercial Vehicles – Lets take a dissection look !!
Here's what we see:
All Truck Fuel Caps Are Compatible
Corrosion Resistant
Anti Siphon Device Sealed to the Tank
Holes & Slots of 5.5 mm to stop siphon pipes
Pyramid Bottom to increase flow rate
Steel Gauze – Filter & Flow Enhancer
An Anti Truck Fuel Theft Prevention device is extremely cost effective, saving hauliers from vehicle downtime & stolen fuel / diesel.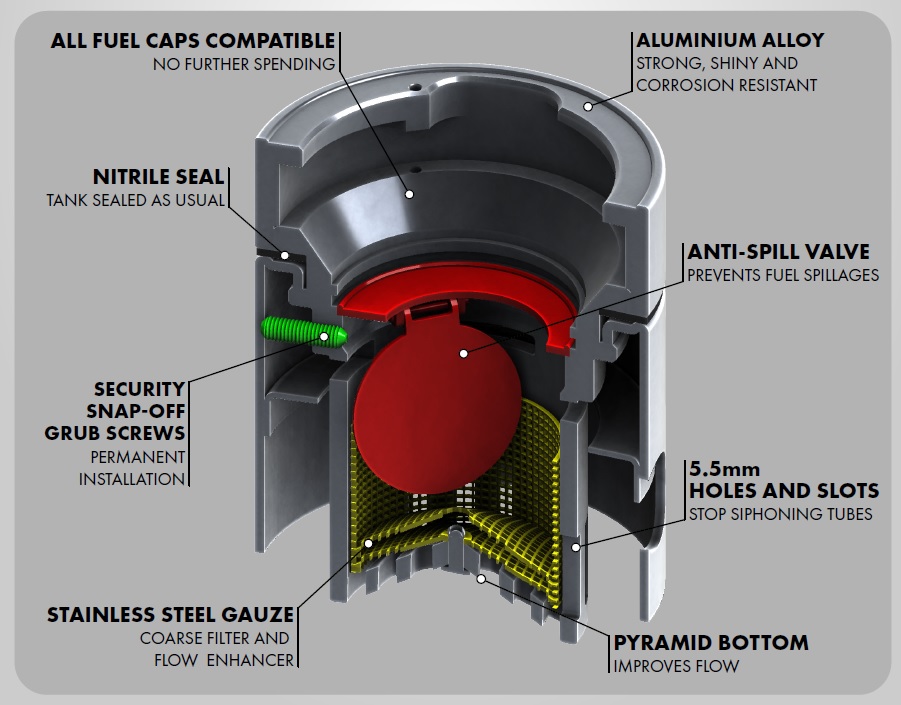 Contact aide automotive 0115 8456471 Our product range – #Brake#Testers – #Trailer Testers – #EBS/ABS Sensor Tester – #Diagnostic Tools – #Midtronics#Battery Testers – Anti Siphon Devices – ISOCheck – Trailer Locks – Auto #Braking Reversing System – #HGV#Diesel Tank #Alarms – Plus More
Categories:
Automotive Tools and Accessories
Aide Automotive, Anti Fuel Theft Device, Anti Siphon, Automotive Products, Diesel Theft, Fuel Alarm, Fuel Defend, Fuel Theft, FuelDefend, Haulage, HGV, Logistics, Police, Prevention, siphoning, stolen, Tank, TankGuard, Tiss, Transport, Truck, Truck ABS brakes