January 18th, 2021
Comments off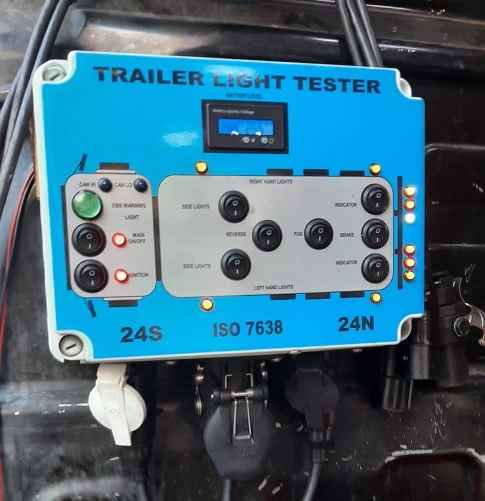 TCheck Super Start is an ideal low cost effective test gauge to quickly determine the electrical integrity of an EBS/ ABS braking system plus a full lighting check.
Installed into a fitters fleet support van, this product completes to kit required to test and inspect 24 volt HGV trailers.
Individual light circuit switches and EBS CAN line test with the Warning light via the face panel, TCheck Super Start show power supply voltage & supplied supplied with detachable Susie cables.
Using a tractor unit to carry out a trailer test is not as effective as the TrailerCheck as the tractor unit is not guaranteed to be a 100% working unit, TrailerCheck is!
TCheck Super Start eliminates the indecision and confirms the trailer's fault. Additionally when servicing or prepping trailers there maybe no space to hook a tractor unit up.
Contact aide automotive on 0115 8456471 or email info@aideautomotive.com