February 22nd, 2021
Comments off
New Order & Customer On Board this week !
We will be working with @Trustseal to install a Back Stop Auto Braking System on the Trustseal Road sweeper.
This is the start of a Media Diary to see how the project progresses and completion to customer.
BackStop Trailer & Truck Reversing System is a modern hi tech reversing aide for commercial & mobile plant vehicles.
The BackStop system is an attractive product for transport managers to prevent reversing incidents & vehicle damage.
Reversing is often the cause of vehicle damage or human injury. Fines have been issued to transport operators for employee injury and high costs in repairs for simple low speed reversing incidents. One incident in 2011 when an employee received crush injuries cost the UK transport operator a total of £15,000 in fines and costs.
Contact aide automotive on 0115 8456471 to enquire further about the CV Vehicle Back Stop Auto Braking Reversing System
Contact aide automotive to discuss HGV Fuel Protection on 0115 8456471 or info@aideautomotive.com Our product range – HGV Brake Testers – Caliper Pot Tester – Trailer EBS Testers – HGV Truck Trailer EBS / ABS Sensor Tester – Truck /Trailer Diagnostic Tools – Midtronics Battery Testers – Anti Siphon Devices – ISOCheck – Trailer Locks – Auto Braking Reversing System – HGV Diesel Tank Alarms – Plus More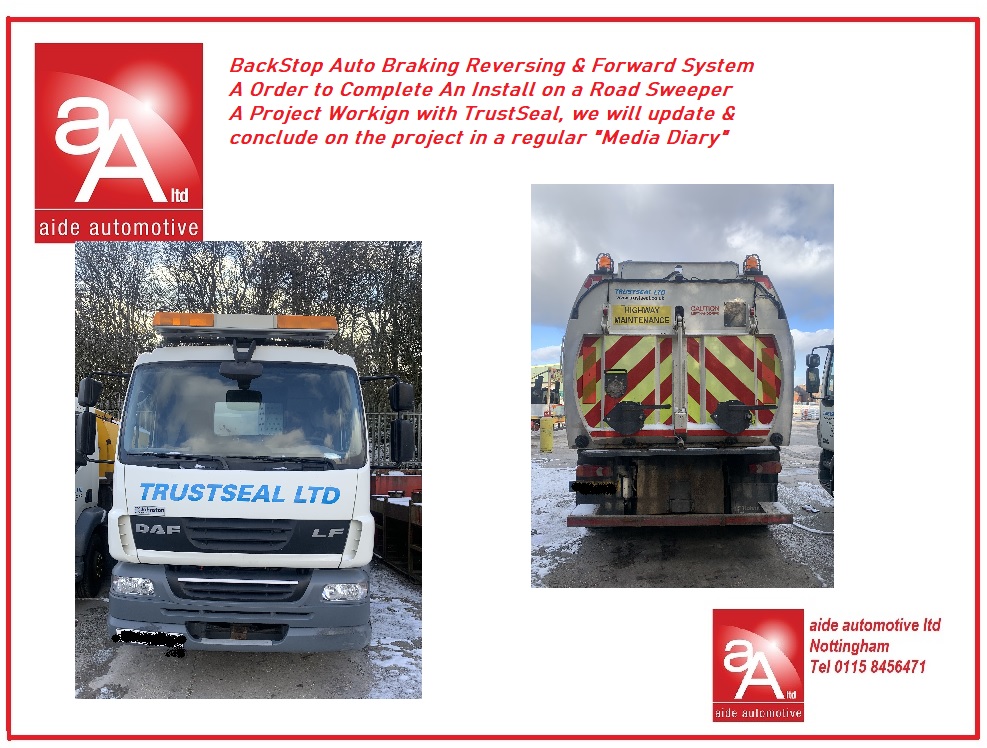 aide automotive are working with Trustseal to install a Back Stop Auto Braking System on the Road sweeper