June 28th, 2021
Comments off
Can this help !! ??
Interpreting HGV Roller Brake Tests !!!!!
Transport Engineer Feature on reading Roller Brake Tester Results
A vehicle's roller brake test leads to an overall verdict – pass or fail – but that's not the full story. John Challen examines the importance of looking at the results in detail.
Read more at the Transport Engineer here – https://lnkd.in/dziCUyV
If you would like to learn more about decelerometer brake testing and learning the results we can email you our user guides and explanation of results diagram, DM for a email.
aide automotive on 0115 8456471 or info@aideautomotive.com Our product range – HGV Brake Testers – Caliper Pot Tester – Trailer EBS Testers – HGV Truck Trailer EBS / ABS Sensor Tester – Truck /Trailer Diagnostic Tools – Midtronics Battery Testers – Anti Siphon Devices – ISOCheck – Trailer Locks – Auto Braking Reversing System – HGV Diesel Tank Alarms – Plus More
#trailers#logistics#transportation#trucking#freight#fleetmanagement#fleetmaintenance#freight#transportation#logistics#supplychain#Volvo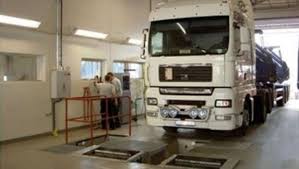 Categories:
Automotive Tools and Accessories
Aide Automotive, Automotive Products, bowmonk, Brake Check, brake efficiency, brake tester, BrakeCheck, BrakeSafe, braking efficiency, Calibration, Decelerometer, Diagnostic Tools, DVSA, MOT, Nottingham, Re-Calibration, Recalibration, Repair, Truck Diagnostics, Wabco