HGV Susie Coil Covers For Scania GB!
Scania GB Ltd Have A Order On Its Way
20 Air / Electrical #Susie Coil Covers & 10 Easy Grips
Customer requirement for a new Scania truck order, keeping Susie lines clean & grease free & Easy Coupling with the Easy Grips.
Thanks Marc & Scania Grimsby – Packed & Off They Go….???
These covers are a quick and easy fit to a Trucks Coiled Susie Cables, Air Cables & the ISO Susie.
A Weather proof & protective sleeve, this "Sock" will protect the Air / Electrical Hoses.
The last and great bonus is that the cover stops Air lines / Susie Coils becoming Tangled or Damaged.
Contact aide automotive on 0115 8456471 or info@aideautomotive.com Our product range – Brake Testers – Trailer Testers – EBS/ABS Sensor Tester – Diagnostic Tools – Midtronics Battery Testers – #HGV #Anti #Siphon #Devices – ISOCheck – Trailer Locks – Auto Braking Reversing System – HGV #Diesel #Tank #Alarms – Plus More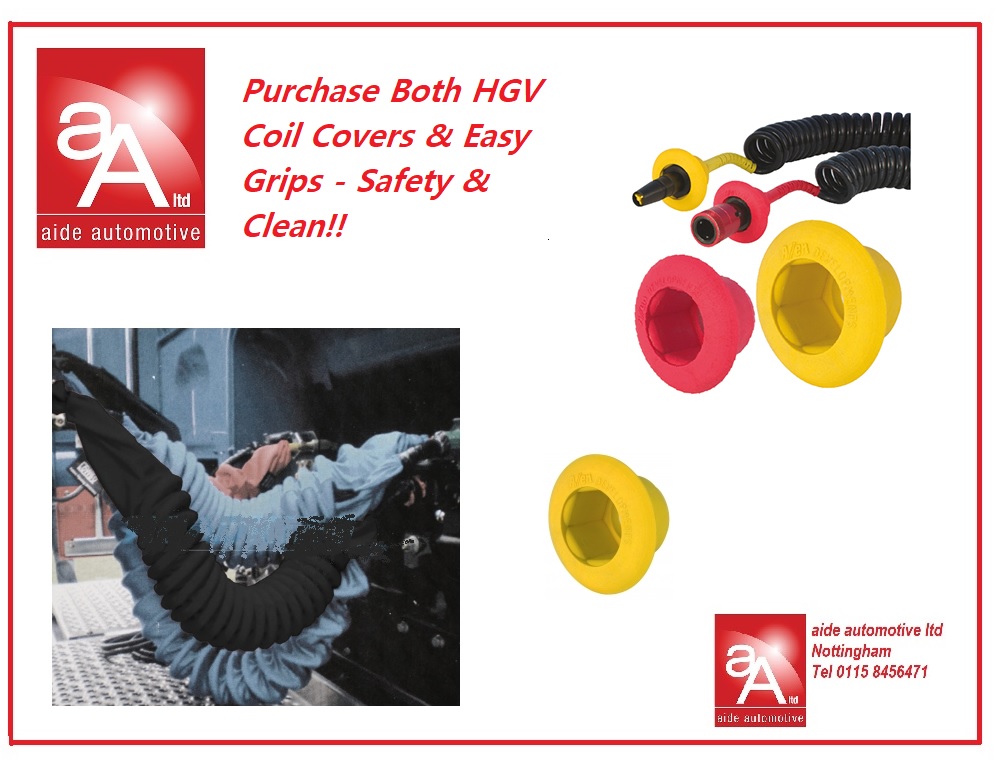 Categories:
Automotive Tools and Accessories
Aide Automotive, Commercial Vehicles, Cover, DAF, Grease, HGV, Mercedes, Protection, Renault, Scania, Susie, Susie Cable, trailer, Truck, Volvo